Dear Cassadaga Valley Central School District Community: The Cassadaga Valley Board of Education has spent time carefully reviewing options available to fill the vacancy in the Office of the Superintendent. Our Board has sought out the assistance of Dr. David O'Rourke to serve as the search consultant to the Board as we seek to hire an outstanding candidate as our next Superintendent of Schools. There is a survey link on the Cassadaga Valley CSD website for all community members (faculty, staff, parents, residents, students, and business owners) to provide input on the search for a new Superintendent. You may access the Thought Exchange here:
https://tejoin.com/scroll/844195798
If for any reason you are unable to access the link, please contact Melissa Wilson, Secretary to the Superintendent/District Clerk, in the Cassadaga Valley District office, 716-962-5155 – option 1. The Thought Exchange link and a paper copy of the survey will be available until October 13, 2023. chrome-extension://efaidnbmnnnibpcajpcglclefindmkaj/
https://core-docs.s3.us-east-1.amazonaws.com/documents/asset/uploaded_file/1554/CVCS/3540396/Community_Letter.pdf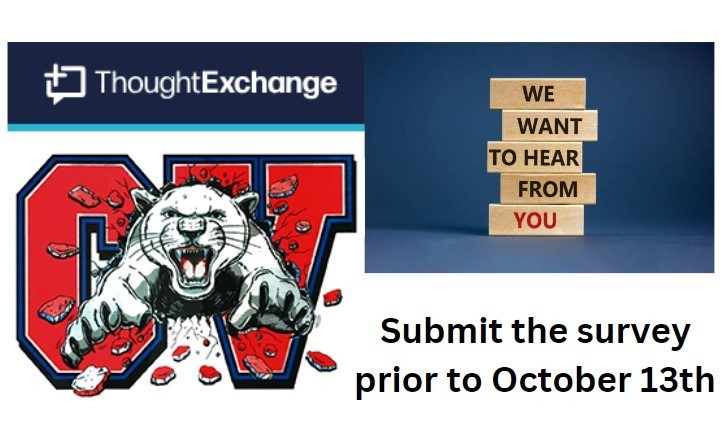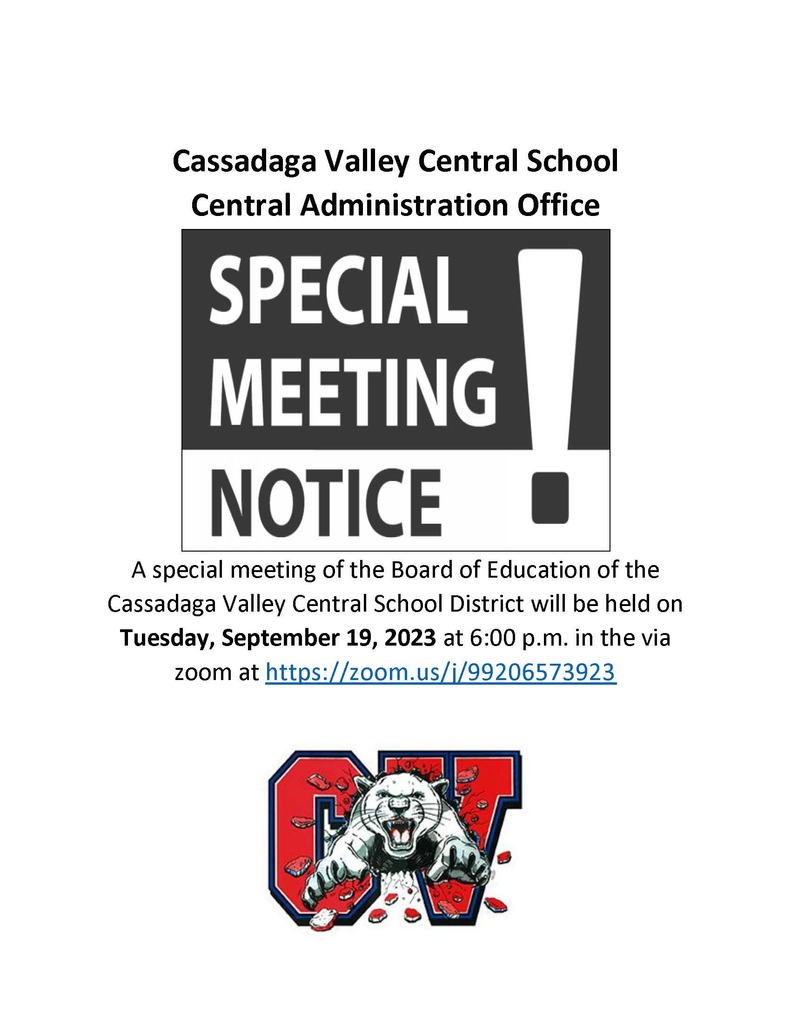 📸📸REMINDER!📸📸 Middle/High School and Pre-K pictures will be taken tomorrow, September 12th!

Friday morning our Seniors gathered in the parking lot for our first Senior Sunrise Breakfast. While they didn't have the sunniest morning, they did get the chance to celebrate the start of their last year of school at Cassadaga Valley. We're already proud of this group, and we look forward to a wonderful Senior year here at CVCS!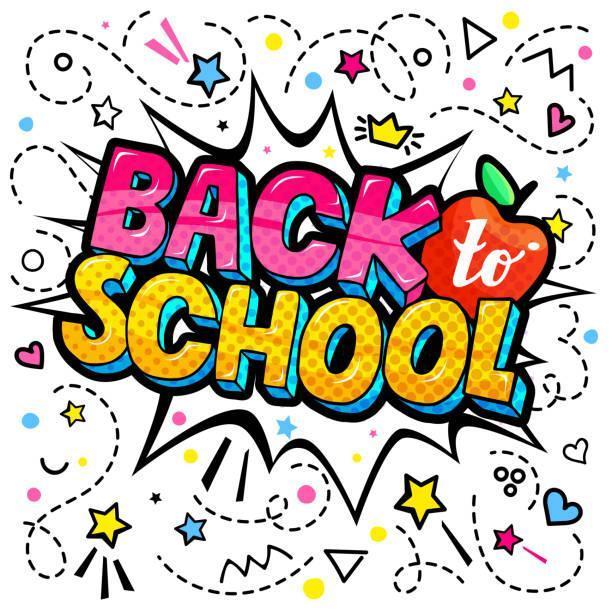 Join us for the Middle/High School Open House on Thursday, September 14th, from 7-8 PM!

The sun rises, and so does the opportunity for a new day and a new school year!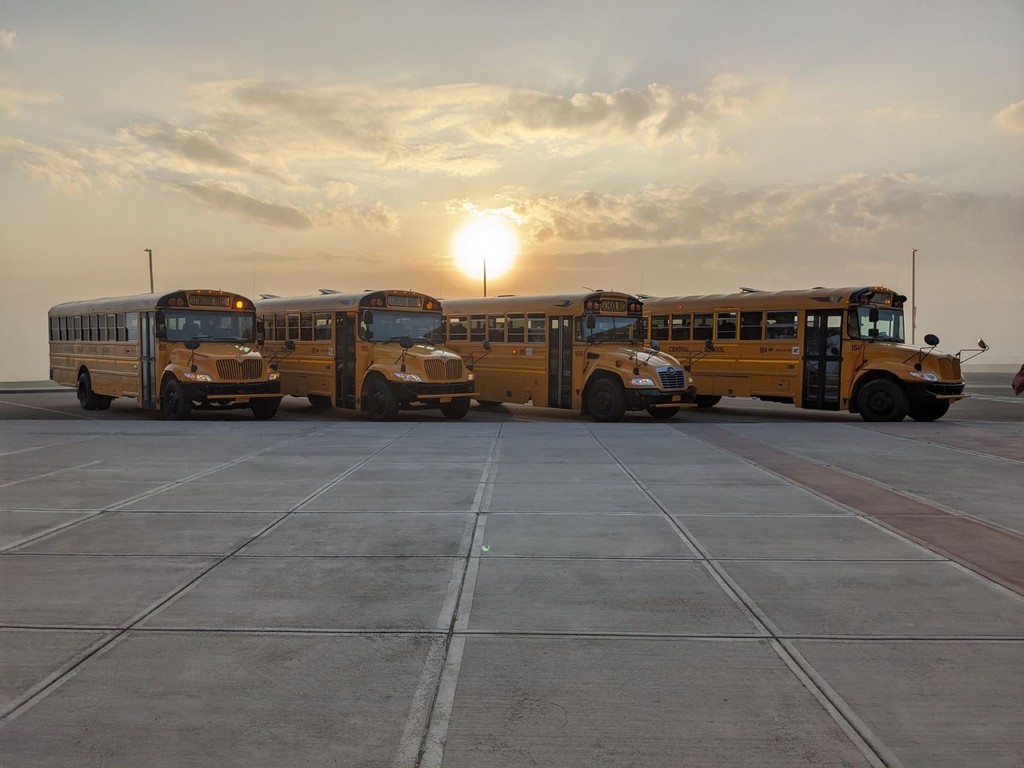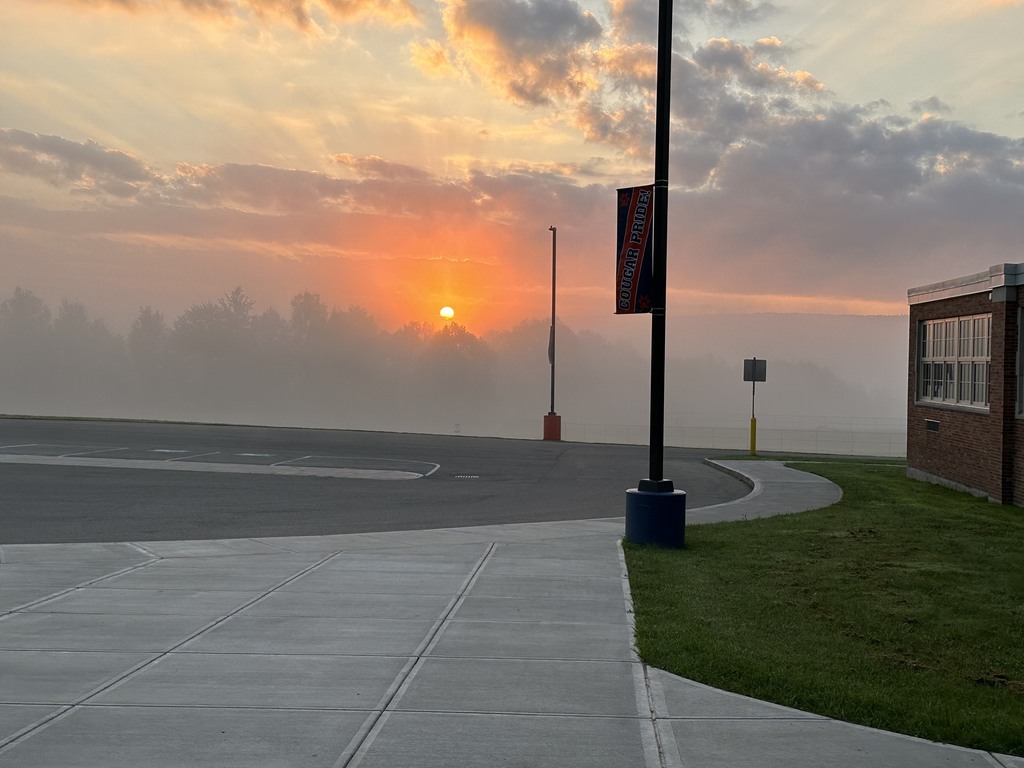 The Valley welcomed back all of our students and had a great day, today!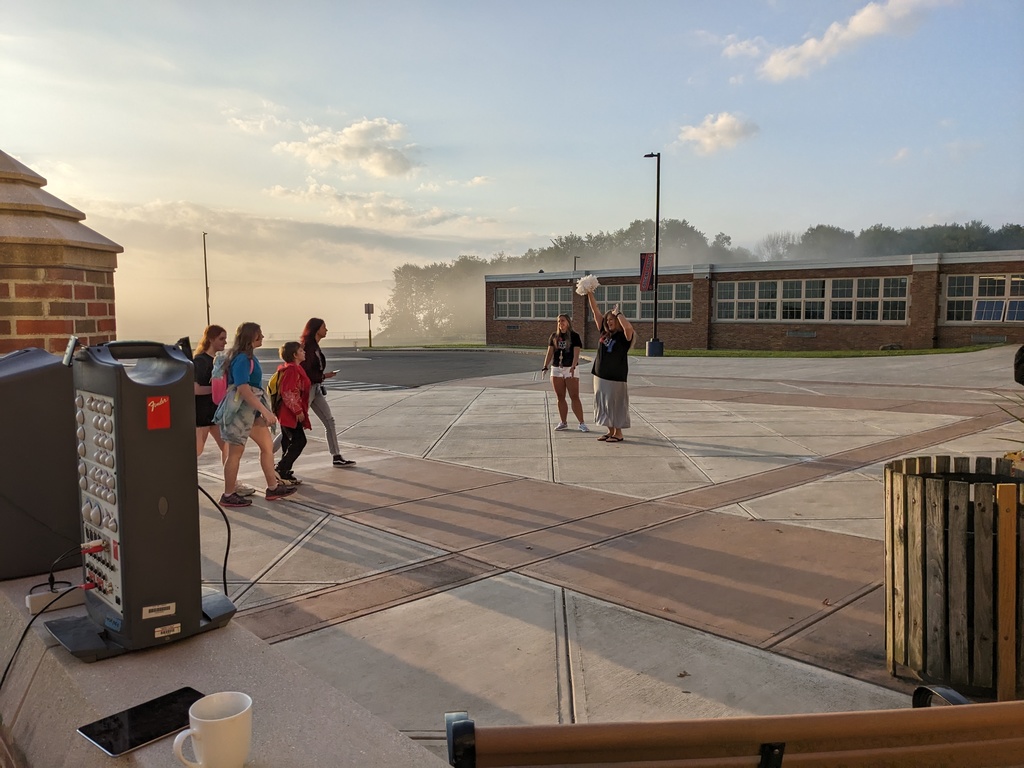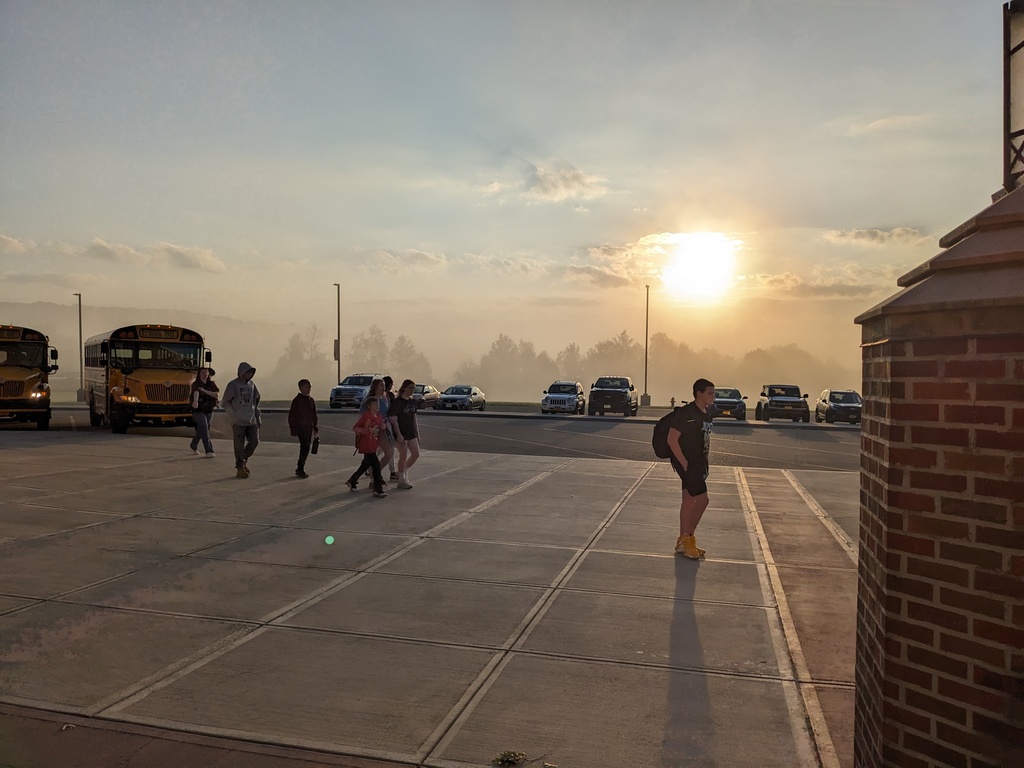 Last night, we had our NEW playground grand opening and ribbon cutting at SES! It was great to see so many kids playing on the playground and community members here to celebrate with us. Thank you so much to everyone involved and the support of our community and tax payers with this Capital Project!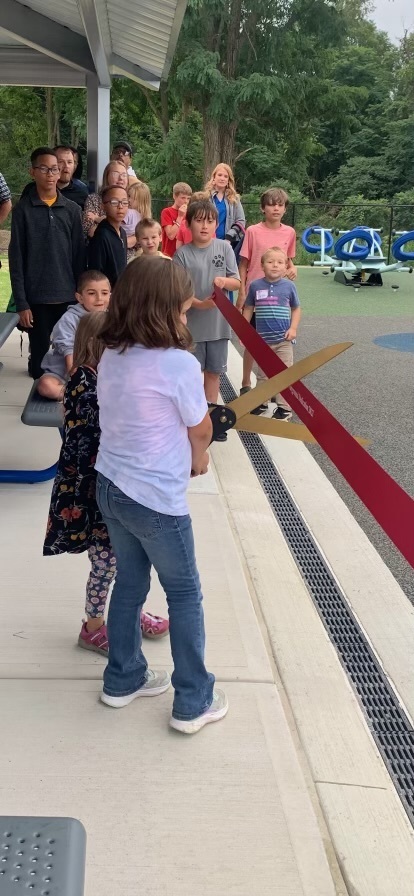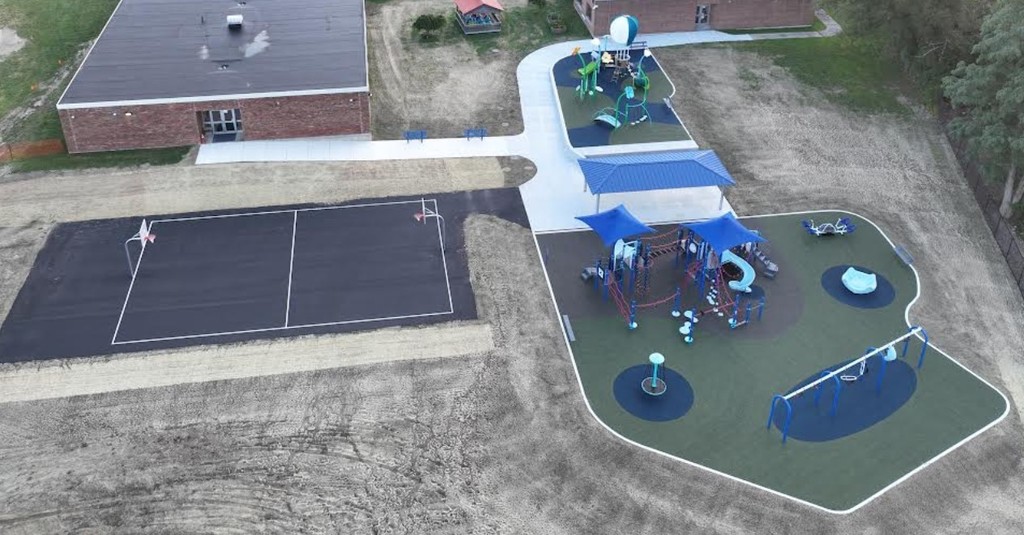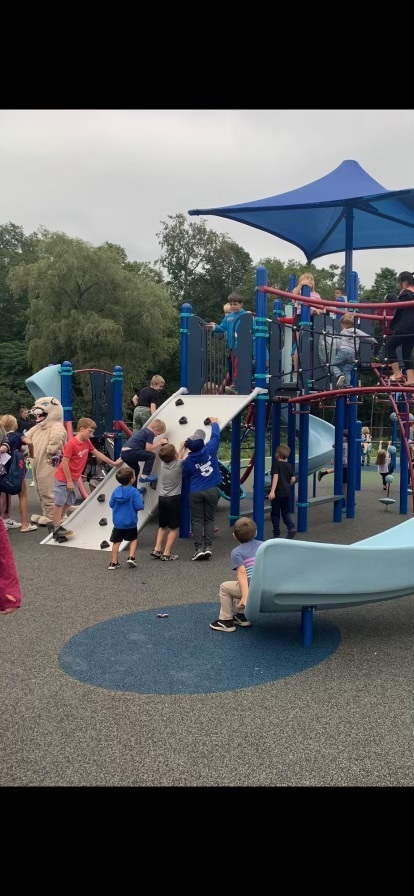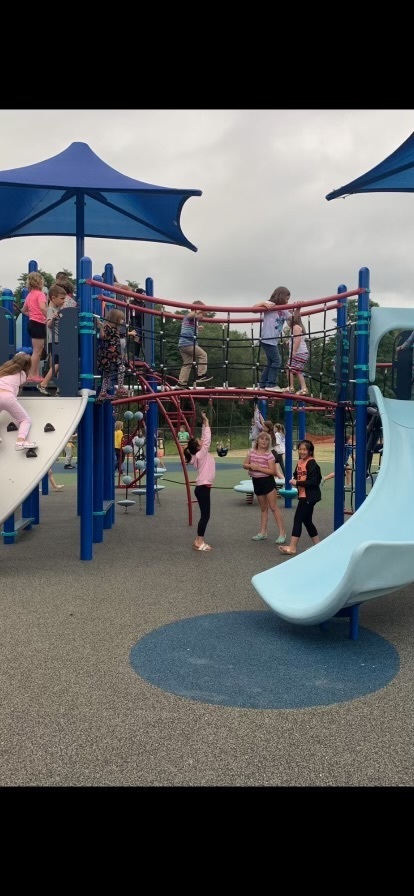 Join Our Team! We're hiring! Earn while your children learn! The Cassadaga Valley Central School Food Service Department is looking for friendly people who like to work with children. The following positions are now available: Part-time Food Service Helper 10:00am-1:00pm Anticipated Full-time Cook 6:30am-1:00pm. If you have any questions about these positions, please reach out to the Food Services Director at (716) 962-5155 ext: 1507 If you're interested in applying, please fill out the non-instructional application on our website as soon as possible.
https://www.cvcougars.org/page/employment-opportunities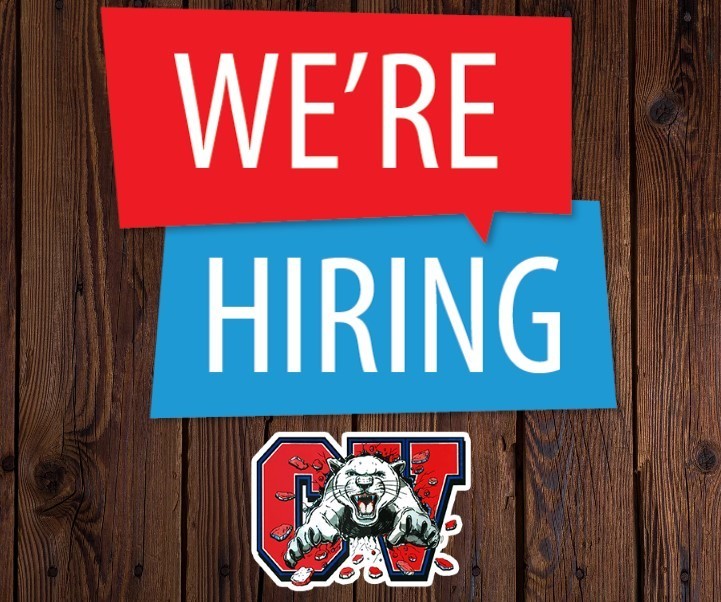 6th Grade Orientation - August 31st! If you have any questions, please contact the MHS office.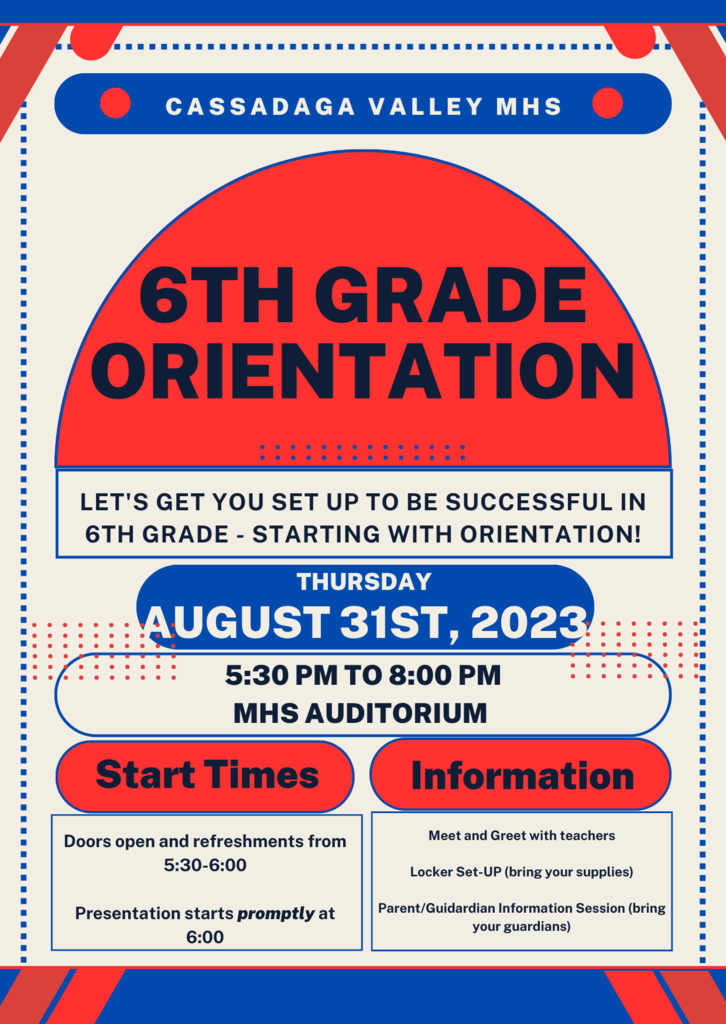 Sinclairville Elementary has a new, fresh look! We are so pleased with the work of our maintenance staff on getting this project done. Thank you to the CVPTO for purchasing our new window covers and improving the safety of our students! Go Cougars!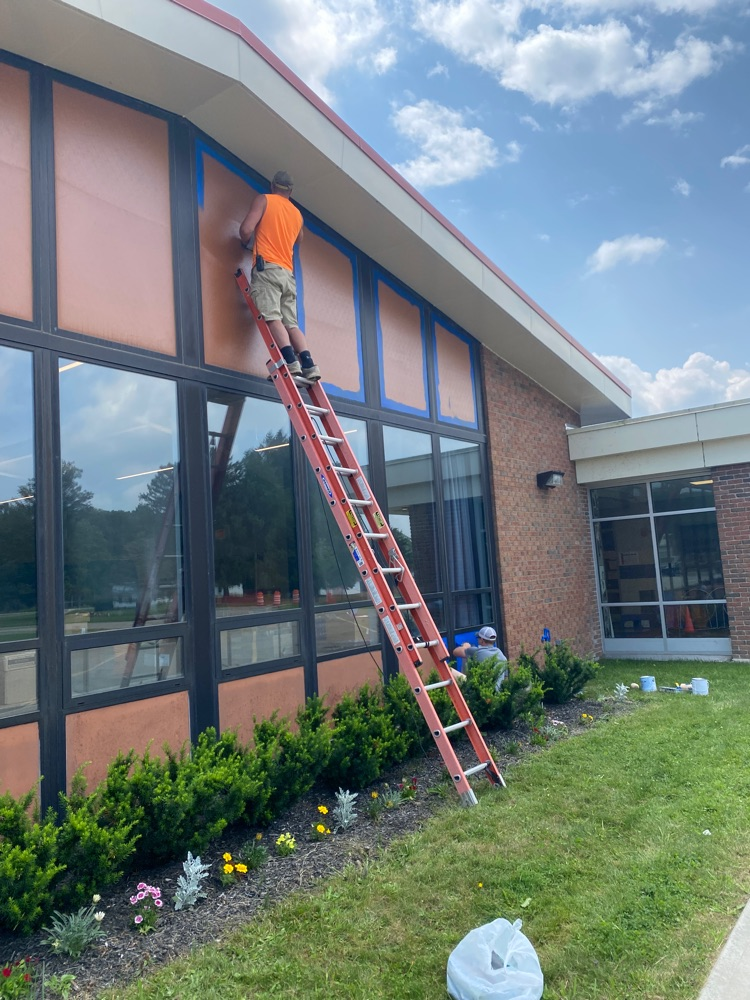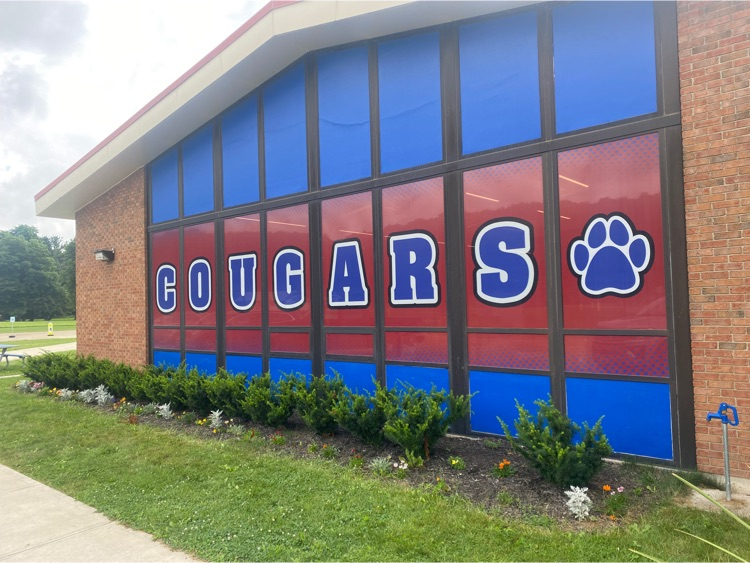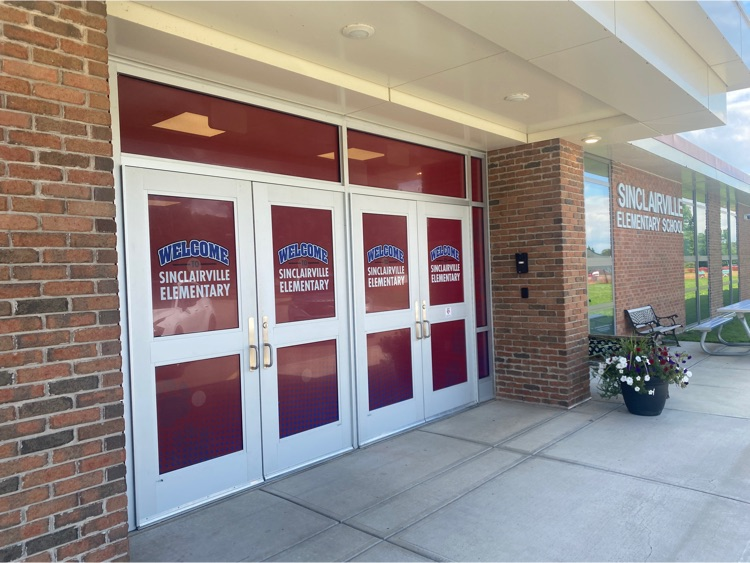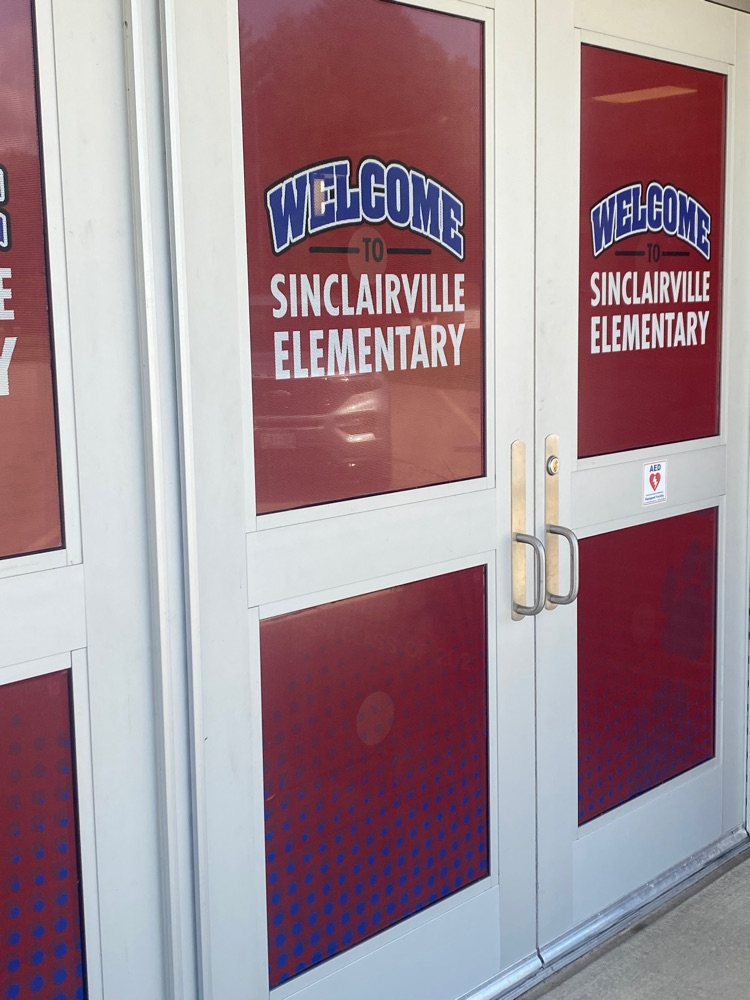 Modified Boys Soccer is canceled for Monday, 8/21. First practice will be in Falconer on Tuesday, 8/22, from 10:30 AM-12:30 PM. If you have any questions, please contact the Athletics Dept.

Volleyball tryouts will be held in the MHS gym on the following dates: JV/Varsity: Monday, 8/21, from 5-7 PM Tuesday & Wednesday, 8/22 & 8/23, from 8-10 AM Modified: Monday, 8/21, from 3-5 PM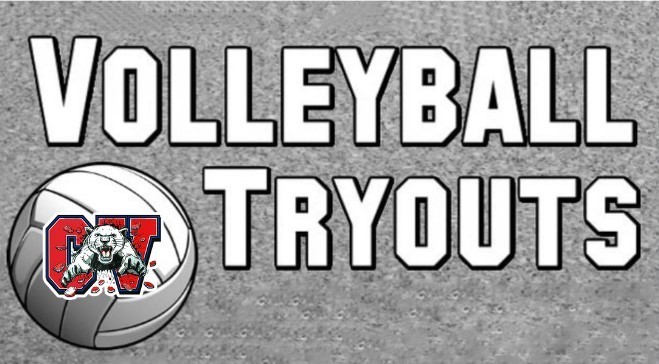 Attention parents! If the address for your child's pick up and drop off point has changed from last year, please call the transportation department today at (716) 962-5185. Thank you and have a good day!

Reminder: Food pick up is tomorrow, Wednesday, August 16th, for families who signed up for the August Food Distribution Program. It will take place at the Sinclairville Elementary School front entrance from 1:00pm-6:00pm. The remaining pick up dates are August 23 and 30. If you have any questions, please call the food service office at 716-962-8581 x1507.

Fall sports practices are right around the corner! Saturday 8/19 JV/Varsity Football at Falconer 9 AM - 12 PM. Monday 8/21 Modified/Varsity Girls Soccer & Cross Country at Falconer 8-10 AM Varsity Boys Soccer at Falconer 10:30 AM - 12:30 PM JV/Varsity Football at Falconer 4-7 PM Modified Football at MG 5-7 PM Modified Boys Soccer at CVCS 5-7 PM Tuesday-Friday Modified/Varsity Girls Soccer & CC 8-10 AM (FCS) Modified/Varsity Boys Soccer 10:30 AM - 12:30 PM (FCS) JV/Varsity Football 4-7 PM (FCS) Modified Football 5-7 PM (MG) Saturday 8/26 Modified/Varsity Girls Soccer 8-10 AM (FCS) No CC Modified/Varsity Boys Soccer 9-11 AM (CVCS) JV/Varsity Football 9 AM - 12 PM (FCS) Modified Football 9-11 AM (MG) If you have any questions, please contact the athletic director or the main M/HS office.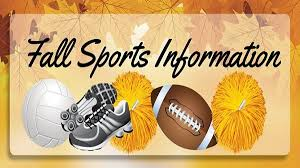 SAVE the DATE! Sinclairville Elementary Open House is coming soon! August 30th, from 5-6:00 Kindergarten-5th grade students will be able to drop off their school supplies and meet their new teacher! We are also going to have a Grand Opening Ceremony for the new playground at 6:00 that night! Community members and CVCS Families will get to see the new playground! (Please remember to stay off of the playground until that date, as they are still working on it throughout the month) We can't wait to see you and get Back to School!