We regret to announce that Principal Julie Ziobro will be leaving Sinclairville Elementary School. She recently submitted her letter of resignation and we thank Ms. Ziobro for her work and wish her the best in her future endeavors. Finding a new building principal is never easy. As we begin the search for our principal, we will reflect on what makes our elementary school special. We will work with members of our faculty, staff and community to select a candidate who will thrive in a small, rural district. We will focus on selecting a proven leader with a passion for creating an engaging school culture. Knowing how important stability is for our youngest learners, we will commit to finding an administrator with a long-term vision for the success of our students. Sinclairville Elementary is a wonderful place with great teachers and amazing students, and we plan to appoint a principal who will build on that tradition. Until we complete the search process, Mr. Dave Davison will step in as interim principal. Mr. Davison has decades of experience as a school leader and will be available to help with anything you need through the end of this school year.

Attention, please! The modified softball game is canceled today as well.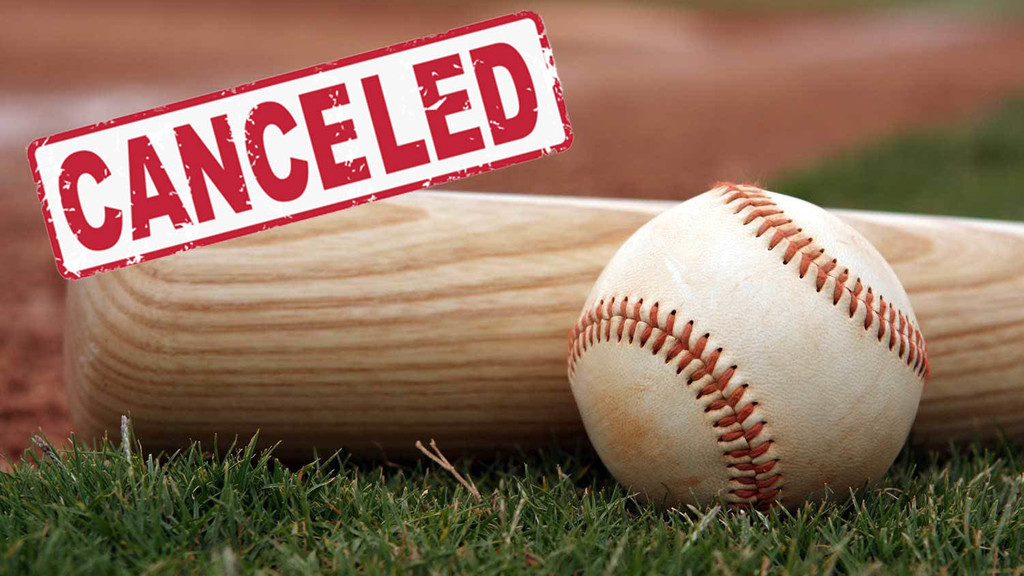 Attention, please! The modified baseball game is canceled today, Thursday, May 19th. Thank you.
Attention CVCS: We are pleased to announce the results of this evening's annual School Budget Vote and School Board Member Election and we want to thank everyone for their contribution to the budget process. The school budget and propositions to purchase three buses, establish a capital reserve and to carry out a capital project were all passed by district voters. Congratulations to Matt Miller who ran unopposed and was elected to fill the open seat on the school board. The actual results are as follows: Proposition #1 Annual School Budget passed 119-46 Proposition #2 Vehicle Purchases passed 135-28 Proposition #3 Establish Capital Reserve passed 123-40 Proposition #4 Capital Improvement Project passed 124-40 Matthew Miller elected with 146 votes


Fall sports sign ups will be happening tomorrow, 5/11/2022, during lunch periods. Coaches will be recruiting in the cafeteria and then posting the sign up sheets outside of the gym for the remainder of the week for any students who missed them. Available sign ups for: modified/JV/varsity football, modified/varsity girls and boys soccer, modified/JV/varsity volleyball, modified/varsity cross country, and varsity football cheer. Parents should go to our website and fill out Family ID
https://www.familyid.com/organizations/cassadaga-central-school-district-athletics

Today was school lunch hero day!!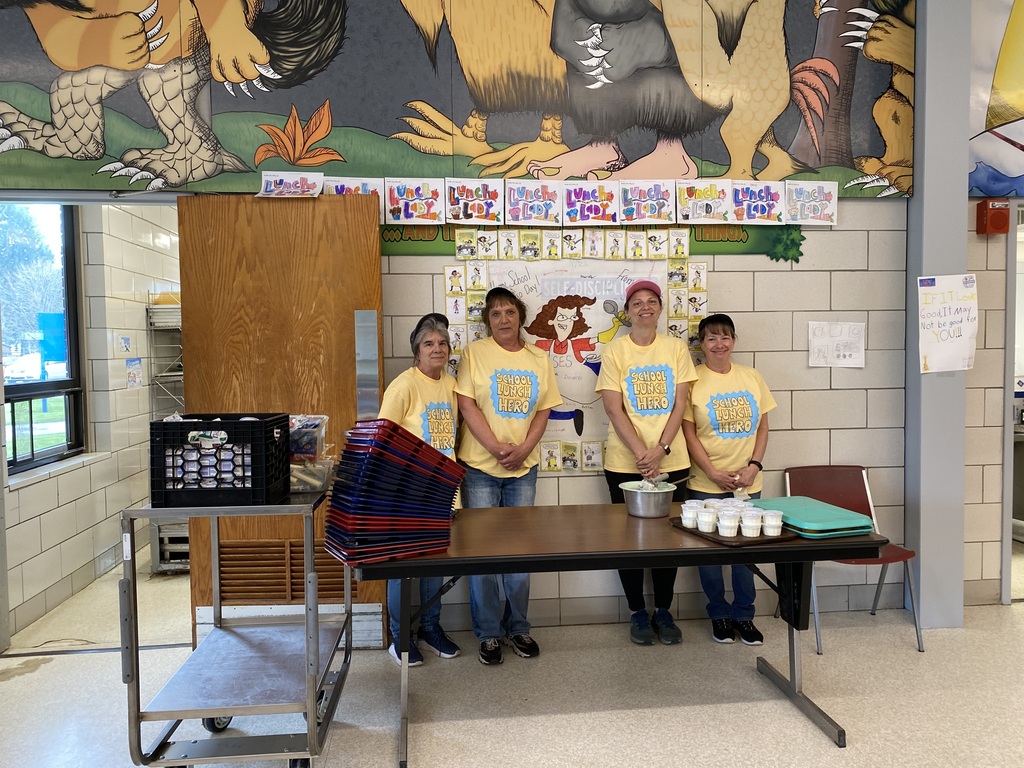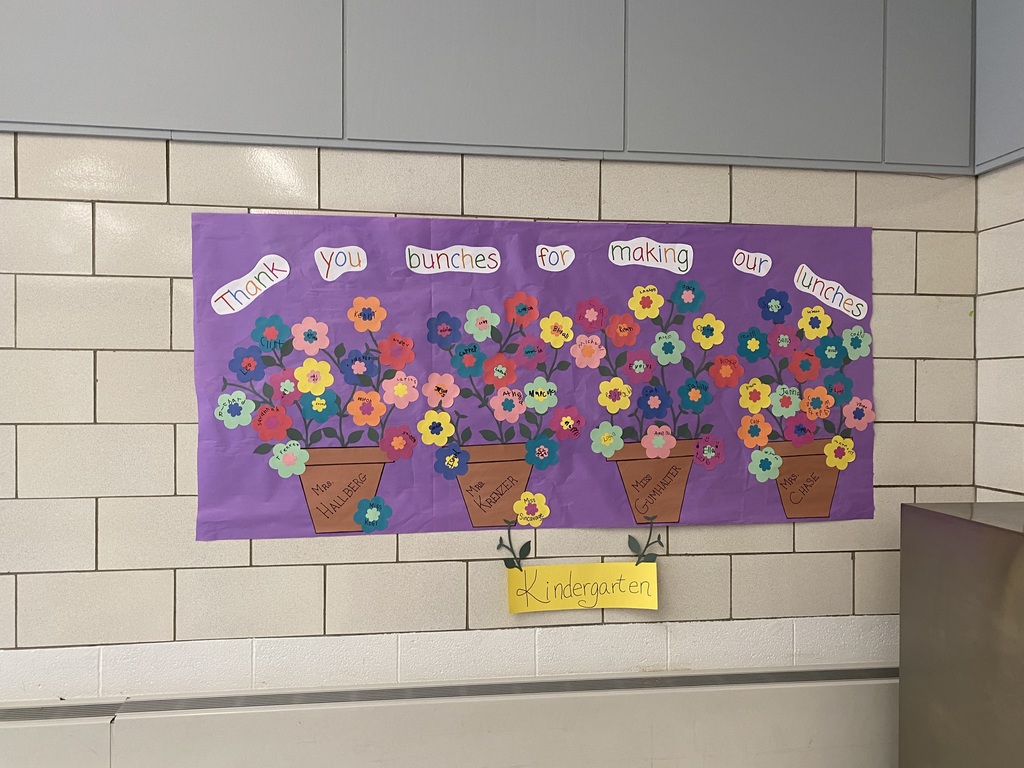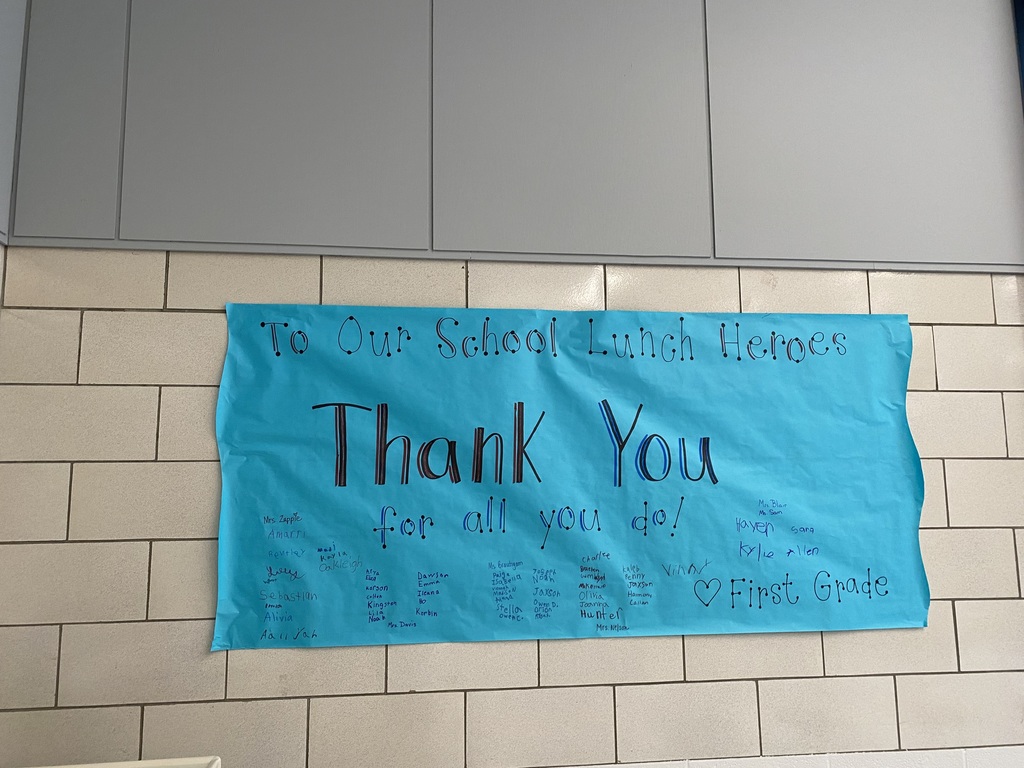 This week is Teacher Appreciation Week and yesterday was "selfie with my teacher day!" Here are a few pictures of students with their teachers!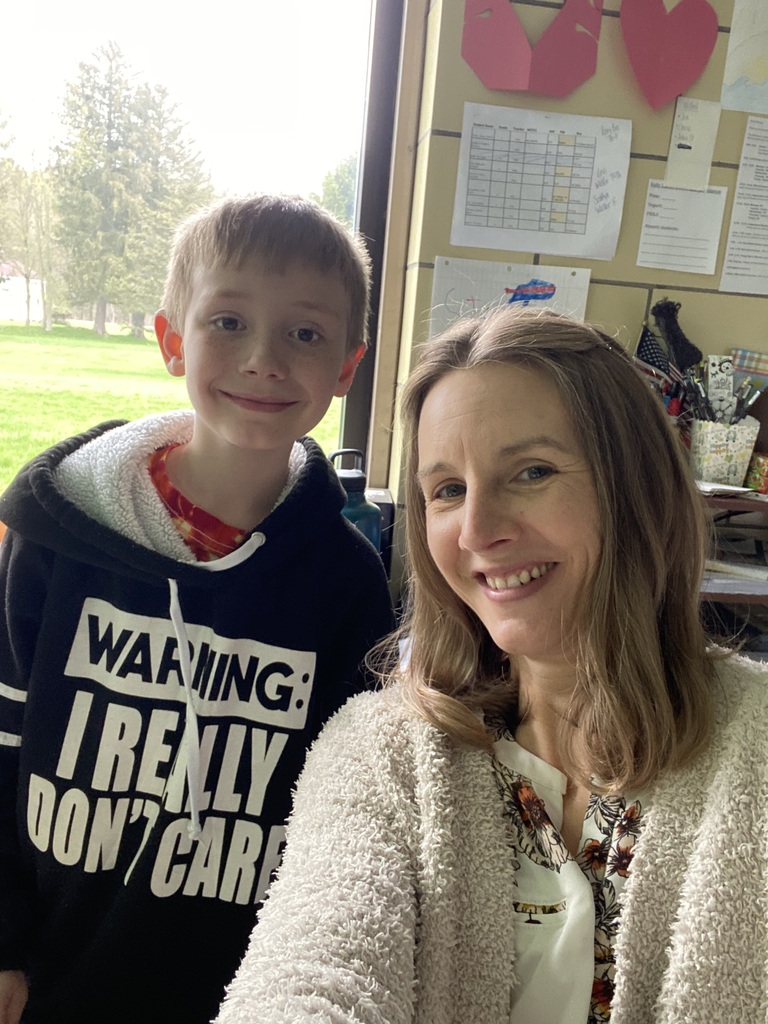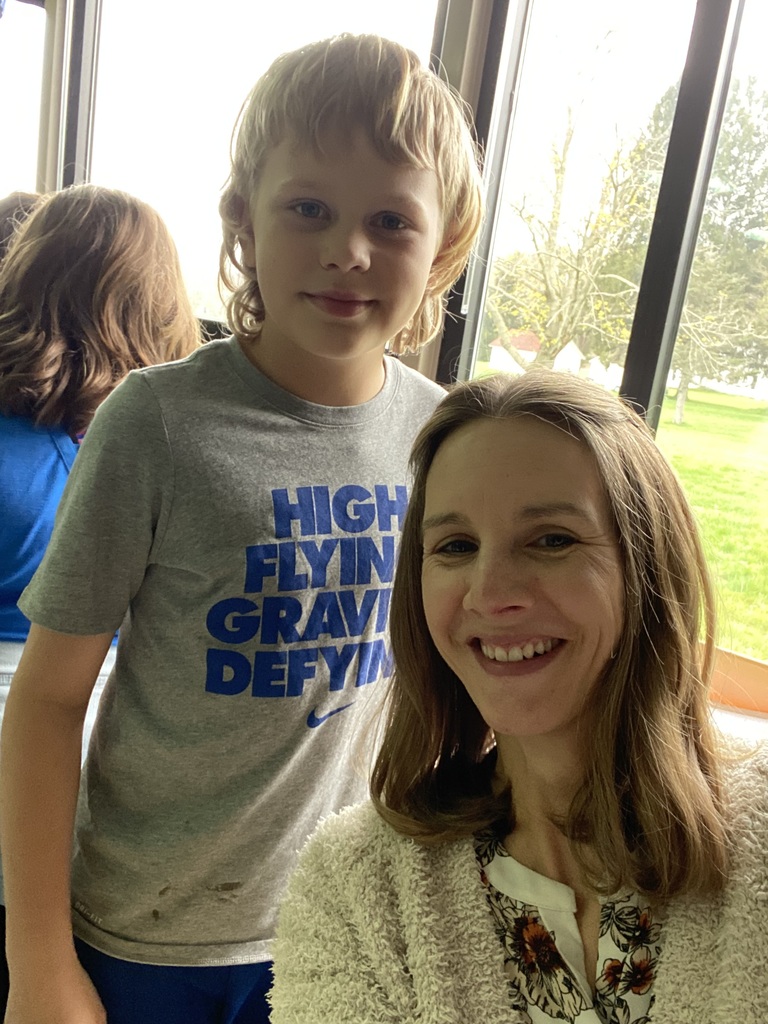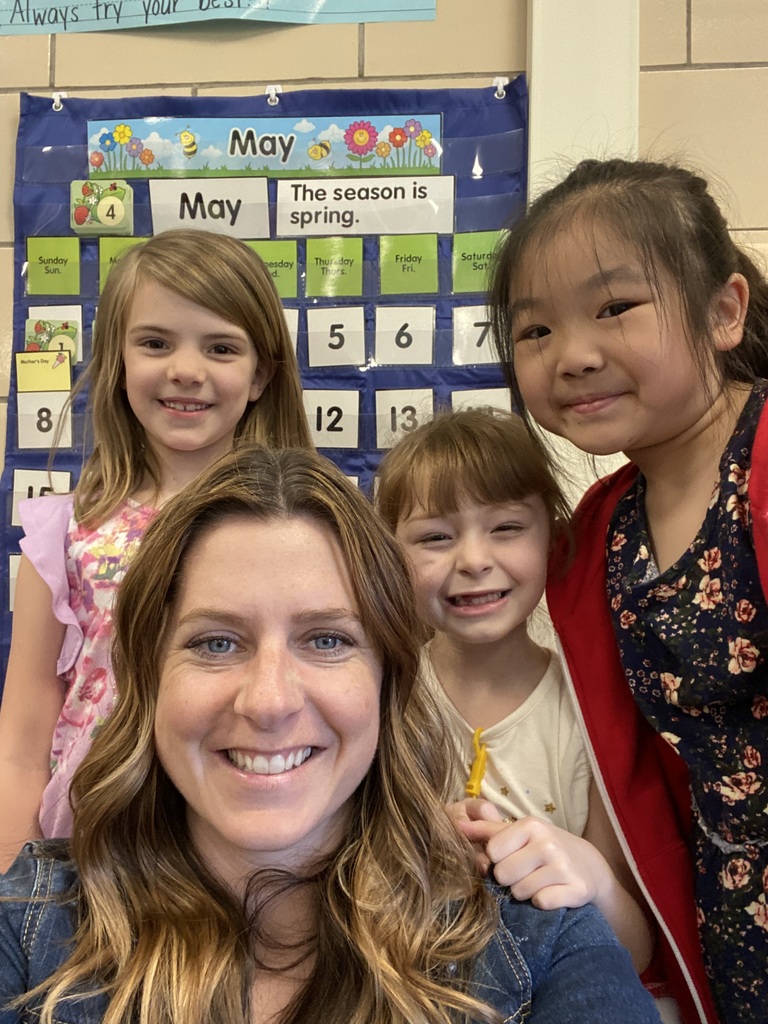 Mrs. Wise's class celebrated receiving 100 class compliments by making a "dirt and worms" treat and eating lunch in the classroom recently.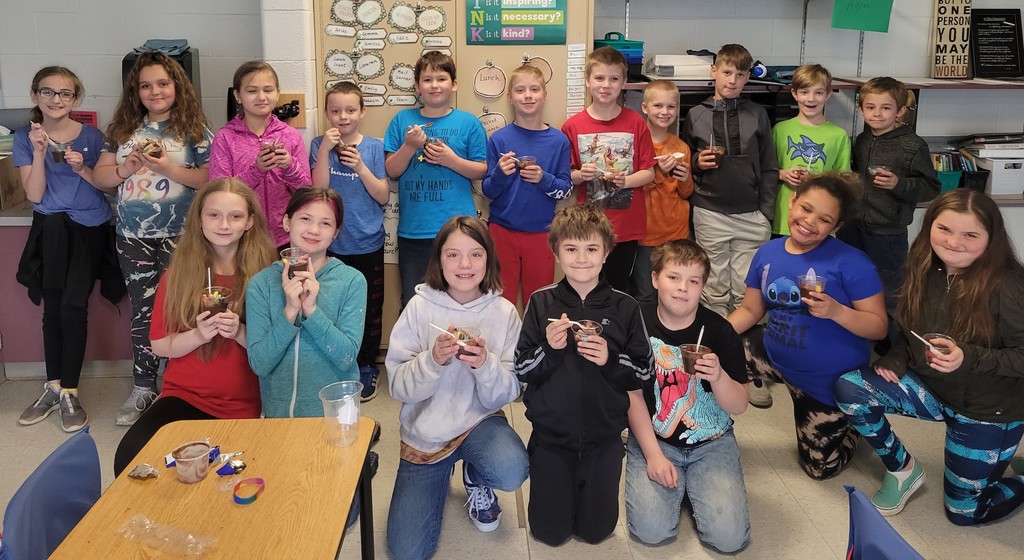 Our Annual School Budget Vote will take place on Tuesday, May 17th from 1-8 PM in the Middle/High School Cafeteria. Please follow this link to a video that outlines the process and talks about some of the specifics that district residents will be considering when they vote:
https://ensemble.e2ccb.org/Watch/x5XJj8f3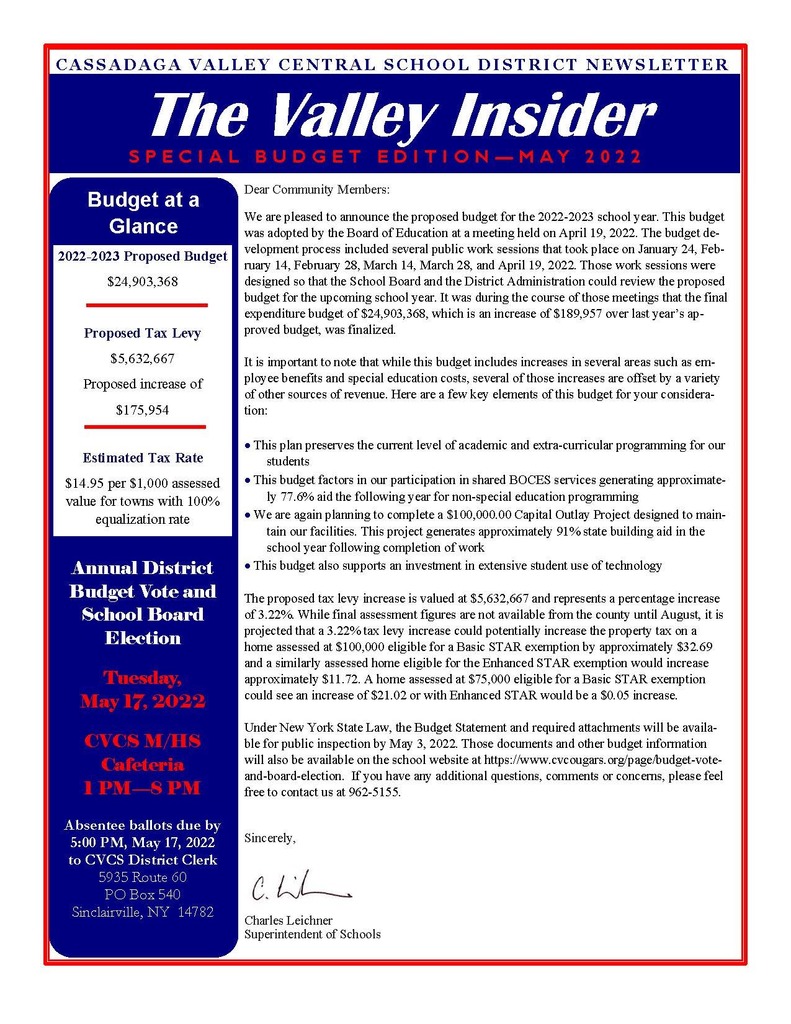 The Board of Education will be holding a special meeting at 6:45 AM tomorrow morning via zoom. This meeting is an annually required meeting to vote on the BOCES Administrative Budget and to elect BOCES Board members. No other business will be conducted. The zoom link for this meeting is
https://zoom.us/j/4535261817
This is an important reminder for the families of all our students in grades 3 through 8. The NY State Mathematics Assessment will be administered Tuesday, April 26 and Wednesday, April 27. Our ELA tests went very well and now it's time for Math! If you have any questions about this assessment just call the main office of your school or check out this link with more information:
http://www.nysed.gov/common/nysed/files/programs/state-assessment/3-8-faq-parents-2022.pdf
Attention Modified Sports Athletes - If you want to play a modified sport this spring please plan to attend practice from 2:30-4:00 PM on Tuesday, April 19. Also, please go to the home page of our website - select Departments, then Athletics and register for Family ID.

Mr. Cole's Studio / Visual Technology students have been busy making a parody of the intro to Full House. Check out one of their projects below. Another coming soon!
https://ensemble.e2ccb.org/Watch/e5HRc24D