EDIT MAIN
Nurse
Mrs. Smith
716-962-5195 ext 2308
ssmith@cvcougars.org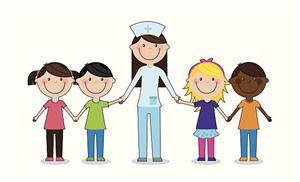 If you aren't sure if your child's immunizations are up to date for school, just click on the link below and take this with you to your pediatrician and/or the health department.
New Immunization for Pre K.docx
Immunization requirements for K-5.docx
During this school year, the following (click on the link below) screenings will be required or given at school:
There is also a form that can be printed off that you may take with you to your pediatrician and/or health department
PLEASE NOTE: After 2020, The NYS Health Exam 2020 Form will be the ONLY form I will be able to accept. I have faxed a copy of this form to local pediatricians to make sure that they have the correct form that is accepted in our school.
After next year, I will NOT be able to accept any other form but this one. Thank you!
If you have any questions, please feel free to call me at (716) 962-5195 ext. 308
Required NYS Health Exam 2018 Forms
Click on the link below for helpful tips on when to keep your child home-
When not to send your child to schoolPlease call me if your child has been or will be absent for three days with a medical illness.